Gudrun Raschen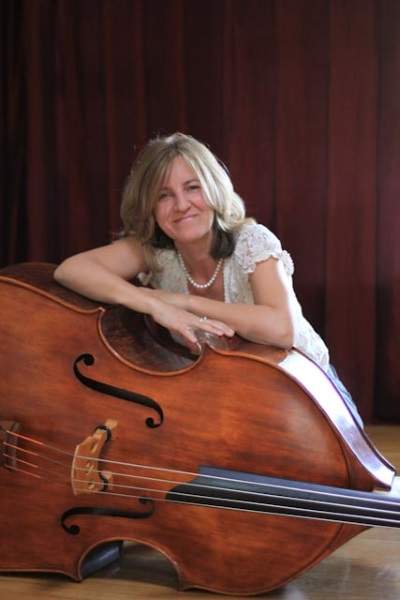 Gudrun is the newly appointed Lecturer of Double Bass at the University of North Texas where she specializes in lessons, chamber music, early music and string pedagogy. She has extensive solo, orchestral and chamber music experience on both double bass and cello having given concerts in the United States, Brazil, Mexico, Bolivia, Poland, Finland, Italy, Germany, Vietnam, South Africa and Namibia.
She was invited to perform at the International Chamber Music Festival in South Africa (2005/2012), the Pan American Music Festival (2008) and the International Bass Convention in Poland (2011), the Oficina de Música in Curitiba, Brazil (2011), the International Chamber Music Festival in Positano, Italy (2011/2013/2015), the Arts Festival Autumn Melodies in Vietnam (2015) and at the Performing Arts Festival in Hawaii (2016). In addition, Gudrun has taught and performed for five years at the Mittenwald International Double Bass Masterclasses in Germany.
Gudrun has performed in early music concerts with the Denton Bach Society, the Orchestra of New Spain, Texas Camerata, Fantasmi, Fleurs de Lys and at the Boston Early Music Festival with Collegium Musicum. She has toured with these ensembles to Brazil, Bolivia, Mexico and Vietnam.
As a freelance musician Gudrun has performed with several orchestras in South Africa and the U.S including: Cape Town Philharmonic, Natal Philharmonic the Fort Worth Symphony, Dallas and Texas Chamber Orchestras, Richardson Symphony, Wichita Falls Symphony and the East Texas Symphony.
Gudrun studied cello with Eugene Osadchy and double bass with Jeff Bradetich and received her Doctorate in double bass performance at the University of North Texas in 2009. She is the founder and teacher of the Bass and Cello Conservatory of Dallas, where she holds group lessons for beginners through advanced players focusing on collaborative learning, performance and chamber music.