Mauricio J Rodriguez, Composer-in-Residence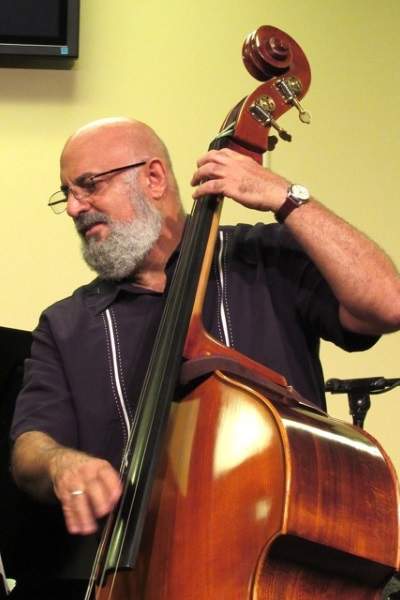 Bass player, composer, producer, and educator, Mauricio J Rodriguez is one of the finest musicians of his generation in Cuba. He was member of Fervet Opus jazz quartet, one of the most important Latin jazz bands in Cuba in the 80's, touring around the world to many festivals and concert including The Havana Latin Jazz Festival, Jamboree, Bratislava, Spain, and Moscow, among others.
In 1994 he moved to Venezuela with the string quintet Union under a contract with the Venezuelan Cultural Ministry to participate in the Youth Symphony System as a professor and consultant. For more than six years he taught at the Aragua Conservatory and was the Master of the Aragua's Symphony Orchestra double bass section. In 2001 he moved to USA where his performance was well received in the music community inviting him to perform with different bands and ensembles, among them are Guisando Caliente, and Trylogy Latin Jazz Trio, to name few.
Currently he is at Saint Leo University as an Adjunct professor of music and Composer-in-Residence of The Miami Symphony Orchestra His degrees include two Master of Music Performance, one from Cuba and the second form University of South Florida and studies at the University of Miami in Jazz Studio Writing.
As a composer, his music has been performed around the world, from Symphony orchestras to soloists. He is the composer of Love and Betrayal, a fantasy about themes from Carmen by Bizet for two Double Basses and symphony orchestra, work commissioned by the Miami Symphony Orchestra. As an educator, he was member of the Cuban National Commission of Evaluation for the Artistic Sector (Music), consultant for the national commission of schools of music, and member of the National Union of Writers and Artist of Cuba (UNEAC).